This morning I was inspired as it often happens by my ride at West Hollywood Soul Cycle. The focus of the riding sermon was being grateful for who you are and what you have and of being enthused, excited for 2018. I was reminded that we must look for gifts outside of ourselves as well as look for goodness in others and set a determined path for the new year. In other words, set your sights on something, do the footwork and as hard as you pedal the bike do the same in life. No cutting corners, no slacking, ride with all your heart and soul towards your vision and believe in a higher power. Angela Davis was on her game, focused, attentive and present in the room and there was a spirit greater than any of us present as we joined together clapping hands and setting intentions.
At the end of the class we were all greeted with the gift of Tyler Perry's latest book, Higher Is Waiting. It's a spiritual guidebook that tries to inspire readers to climb higher and live their best life. Though I do not fancy myself a religious person, I do see myself as spiritual. And in the 12-step tradition have "come to believe that there is a power greater than myself that can restore me to sanity." While not particularly an avid follower of Tyler Perry, I fell in love with the simplicity and wisdom of his book. Here is the introduction he wrote…
"…no matter who you are or where you came from there is a higher power we can all reach, one where we can achieve our greater potential. Higher isn't for just one special person; it's for everyone… It's for all souls who open their minds and hearts to receiving….
Higher is awaiting for everyone."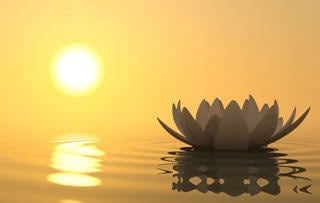 I have many similarities to Tyler Perry in that we both experienced traumatic events in our childhood. My childhood was full of sudden death, trauma, alcoholism, suicide and sudden death which came across me like a heavy wind blowing sawdust in my face. While I have chronicled my experiences in my memoir, Falling Up, Tyler reminded me that in the alcohol ravaged home I lived in, God came to me in the form of Annabelle, my nanny, who would take me in her lap, and scoot me off to the Baptist church where she would sing to a baby black Jesus. I felt safe.
Those seeds she planted became my savior later. I knew even as a child I was destined to share my story and to be of service to others. I surely did not know the trials and tribulations that were going to come my way like tidal waves against the shore. I just knew in my heart I was strong and with help of others I could weather them.
Which brings me to 2017, on the cusp of 2018. In November I traveled to Bhutan because I had heard it will change you and it is billed as the "happiest place on earth." What I found was a calmness and a spiritual awakening. There was something mesmerizing in the meditative chants, the respect for the impermanence of life and the reverence for all things greater than one selves. While prayer flags danced in the wind beckoning me in a calm, collected way, perhaps preparing me to stare death in the face and to try to be of service to others. Prayer wheels lined the sky like buttercups in an open field teaching me that the repetitiveness of the movement is healing. There was a serenity which graced this far away land in its ritual and mystical beliefs. Walking with clear and pure intentions became paramount for daily living.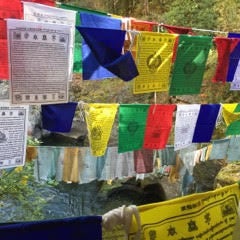 The Bhutanese have many sayings, and two stand out today: "if you have not experienced great suffering and great happiness, you will find it hard to tell them apart" and "it's better to plant flowers than monuments."
For me, these sayings closely align with what Mr. Perry writes:
"When you plant a seed a few inches deep in the earth you can't see it but it does mean the seed is not growing. As long as you tend to it with positive energy, an unseen dynamic will take place… You may not see the progress right away. For that you need faith." And so I invite you – as does Mr. Perry in his book – to plant a seed for 2018. Be sure to water and tend to the seeds you plant in your garden.
For me, I love my work. I am passionate about helping wounded families reunite and loved ones who have experienced substance abuse, mental health, chronic pain, sudden death and other disorders get the help they need and become the man and/or woman they are meant to be.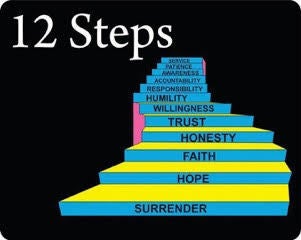 I love the lightness and laughter that comes with healing and the clarity of pure intention. I know that I am graced by a power greater than myself that allows me to do this and I know there is a synergy in the world today that allowed me to experience graciousness of soul and clear intention. Thus, my 2018 wish for all of you, is may you too discover your intention, plant and water those seeds and know that there is a power greater than you watching over.
 This article originally appeared on Huffington Post. View original
here
.